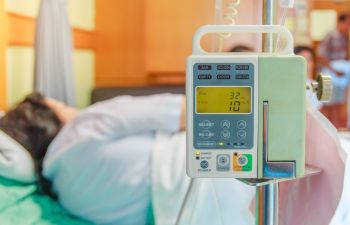 The prospect of surgery can be frightening. The knowledge that your safety is completely out of your control during the procedure can cause quite a bit of stress. We take comfort in the knowledge that those performing the surgery are well trained and competent. Even though anesthesiologists dedicate many years to training, situational awareness errors occur.
Situational Awareness Errors
In a 2017 study published in the journal Anesthesiology, it was discovered that most anesthesiology accidents were the result of errors in situational awareness. Situational awareness is a failure to perceive relevant information related to clinical factors, which can lead to brain injury or death. The study further found that situational awareness errors were responsible for around 75% of the malpractice cases related to anesthesiology.
Common Anesthesiology Errors
The most common mistakes in anesthesia are:
Medication dosing errors related to lack of experience, inadequate or faulty equipment or carelessness
Unintentional administration of residual anesthetics resulting from not properly flushing the IV
Ineffective post-operative pain management, most often due to improper timing of drug administration
Documentation errors that could lead to improper dosages being administered
Improper control of IV flow rate that can lead to issues with respiration
Intubation and extubation errors that can lead to nerve damage, brain damage, stroke or injuries to the vocal cords
Inadequate patient monitoring to ensure vital signs
The advancements in medical science have truly been amazing over the past century. Physicians are able to treat conditions that in the past carried death sentences. Medical procedures, however, are conducted by human beings who have the potential to make mistakes that lead to injury or death. Sometimes these mistakes could have been prevented by following proper procedures. If you or a loved one have suffered injury as a result of improper anesthesiology, call Attorney Daniel J. Moriarty today at (404) 600-1794, or fill out a contact form.
Posted on behalf of Moriarty Injury Lawyer
865 Greenwood Ave.
Atlanta, GA, 30306
Phone: (404) 600-1794
Working Hours:
Monday-9:00 am - 5:00 pm *
Tuesday-9:00 am - 5:00 pm *
Wednesday-9:00 am - 5:00 pm *
Thursday-9:00 am - 5:00 pm *
Friday-9:00 am - 5:00 pm *