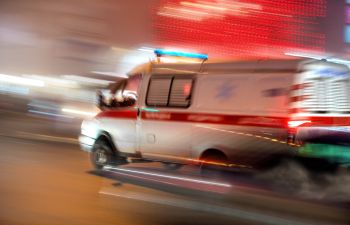 Burn injuries are some of the most painful injuries a person can endure. Severe burns can cause disfigurement, disability and death, leaving the injured and their loved ones with a loss beyond words. However, you may be eligible for compensation if you or a loved one are severely burned.
How are Burn Injuries Incurred?
Severe burn injuries can be caused by fire or by toxic chemicals. However, when they happen due to negligence or product defects, there is often cause for compensation for the injured. For example, the manufacturer could be held responsible if someone is severely burned in a house fire that started due to a furnace malfunction or faulty wiring.
Chemical burns from a job at a manufacturing plant could be caused by the owner's negligence if the chemicals are not stored properly or the necessary safety equipment is not provided. Employers have a responsibility to their employees to provide a safe working environment; when they don't, they can be held responsible for damage caused by their negligence.
Can Burn Injuries Lead to More Medical Problems?
Burn injuries can cause damage to muscles, tendons, ligaments, nerves and even bones. The skin is the first thing damaged, but as a severe burn travels deeper into the body, the damage continues. As a result, the rehabilitation from severe burns can include many surgeries, skin grafts and rehabilitation that lasts for months or even years.
In addition to the direct injuries from severe burns, there is a big risk of infection due to the open skin. Infections can quickly spread through the body, even becoming septic and fatal.
Disabling or Fatal Burn Injuries Require a Lawyer
If you or a loved one has been severely burned in Atlanta due to an accident or negligence, you may be eligible for compensation. You need a lawyer who understands how to demonstrate liability and advocate for the burn victim. At Moriarty Injury Lawyer in Atlanta, GA, we have experience with several types of burn injuries, including apartment fires, home fires, office fires, electrical fires, locked fire exists, retail fires and explosions and more. Contact us at (404) 600-1794 to discuss your situation and find out whether your burn injuries could get you compensation.
Posted on behalf of Moriarty Injury Lawyer
865 Greenwood Ave.
Atlanta, GA, 30306
Phone: (404) 600-1794
Working Hours:
Monday-9:00 am - 5:00 pm *
Tuesday-9:00 am - 5:00 pm *
Wednesday-9:00 am - 5:00 pm *
Thursday-9:00 am - 5:00 pm *
Friday-9:00 am - 5:00 pm *