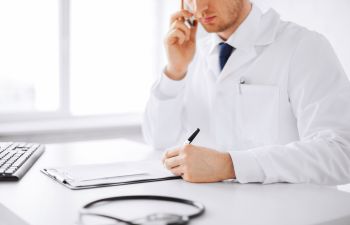 Is It Enough To Sustain A Medical Malpractice Lawsuit?
Among the five diseases that Americans fear the most, Cancer can strike quickly and bring a host of debilitating side effects, painful surgeries and rigorous treatment programs. Though survival rates have improved over the years, depending on the type of cancer, there remains no known cure. Surgery, if applicable, focuses on removing as much of the cancer as possible, while treatment concentrates on slowing the progression of the disease. All things considered, when a cancer is misdiagnosed, or when its diagnosis is delayed, an individual may experience added suffering and even death. When this happens, many wonder if they can pursue a medical malpractice lawsuit.
A mistake in a cancer diagnosis by itself is not enough to sustain a medical malpractice lawsuit. Thus, a patient must be able to prove the following in order to succeed in such:
A Doctor-Patient Relationship Existed
The doctor was negligent, or did not provide treatment in a reasonably skillful and competent manner
The doctor's negligence caused an actual injury to the patient
Again, an error in diagnosis by itself is not necessarily evidence of negligence, because even the most skilled and trained physicians can make errors. Therefore, details leading up to the diagnosis must be considered, and this includes careful evaluation of what the doctor did and did not do.
Did he or she fail to perform certain tests? Did he or she fail to consult other specialists when determining if a diagnosis seemed accurate? Would another physician in a similar circumstance have also misdiagnosed the individual's condition? Was a patient forced to undergo additional chemotherapy treatments as a result of a misdiagnosis or a delay in their diagnosis?
Moriarty Injury Lawyer – Experienced and Skilled Medical Malpractice Attorney in Atlanta
When it comes to medical malpractice claims and lawsuits, it is imperative to consult an experienced medical malpractice lawyer. These cases are governed by complex rules that differ from state to state.
If you have cancer that was not diagnosed in a timely manner and you suspect that medical negligence is to blame, contact Moriarty Injury Lawyer in Atlanta for a complimentary consultation to discuss your claim.
Posted on behalf of Moriarty Injury Lawyer
865 Greenwood Ave.
Atlanta, GA, 30306
Phone: (404) 600-1794
Working Hours:
Monday-9:00 am - 5:00 pm *
Tuesday-9:00 am - 5:00 pm *
Wednesday-9:00 am - 5:00 pm *
Thursday-9:00 am - 5:00 pm *
Friday-9:00 am - 5:00 pm *