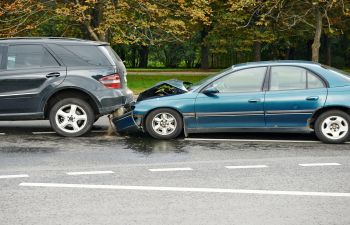 Over 21,000 auto accidents were reported in Atlanta, Georgia, in 2020. This number is concerning due to the fact that lockdowns were in effect at various points that year. Many of these accidents resulted in injuries and fatalities, leaving families heartbroken throughout the state.
Injured parties and surviving family members may have a case for seeking compensation resulting from damages and losses. A consultation with an experienced personal injury lawyer is recommended if you believe you have suffered harm due to the actions of another.
Compensation is not guaranteed but an experienced Atlanta personal injury lawyer can assess your case. At Moriarty Injury Lawyer, your initial consultation is free. We want to discuss the circumstances of your accident and any injuries you have suffered.
Car Collisions in Atlanta
Cars are designed to withstand the impact of collisions up to a point. Unfortunately, design limitations do not guarantee your safety in a crash. Head-on collisions are the most dangerous type of incident on our roads. Side-on collisions are also likely to result in injuries. Rear-end collisions typically result in minor injuries, rather than serious injury or fatalities.
If another driver was at-fault in your accident, you may have a case for compensation. Distracted driving, drunk driving and speeding are just some of the contributing factors that can lead to a crash. As the injured party, you have the right to seek strong legal representation in Georgia.
Moriarty Injury Lawyer can help you seek compensation for your damages and losses in Georgia. We fight for the best outcome for all our clients. A knowledgeable lawyer will assess your case and provide guidance throughout the process.
Car Accident Consultation
A consultation with Moriarty Injury Lawyer may provide you with answers to your questions. After an accident, you may incur costs due to medical bills. There is also the potential for lost earnings if you cannot work. These issues can cause anxiety and distress.
Reach out to Moriarty Injury Lawyer in Atlanta today. We can book a confidential consultation to discuss your accident and begin the process of seeking compensation.
Posted on behalf of Moriarty Injury Lawyer
865 Greenwood Ave.
Atlanta, GA, 30306
Phone: (404) 600-1794
Working Hours:
Monday-9:00 am - 5:00 pm *
Tuesday-9:00 am - 5:00 pm *
Wednesday-9:00 am - 5:00 pm *
Thursday-9:00 am - 5:00 pm *
Friday-9:00 am - 5:00 pm *