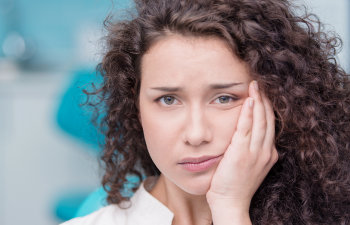 The gold standard of dental restorations is dental implants. Unlike dentures and dental bridges for tooth replacement, dental implants are connected to your jawbone and offer the best functionality and appearance. If you have missing teeth, dental implants are an enticing option to restore your smile and confidence. However, if you choose the wrong dentist, you may be facing years of disappointment and may need to consider a medical malpractice dental implant lawsuit.
Dental implants require oral surgery and advanced expertise to ensure they are installed correctly. Dentists should carefully evaluate each patient to ensure they are good candidates for this procedure before they agree to perform the surgery. It is also important to use advanced imaging and techniques to reduce risks and complications.
Any dentist can offer dental implants, it does not require a specialty certification, but not all dentists have the same qualifications or experience. When an implant is placed in a patient who does not meet the basic requirements or the procedure is poorly performed, it can result in pain, implant failure, infections, and other medical problems.
Dental Implant Negligence
Dental implants, like any surgical procedure, come with risks. Dentists cannot promise your dental implant surgery will be successful as a small percentage of dental implants fail for a variety of reasons. However, some protocols should be followed to ensure the best chance of success. When poor methods are used that result in dental implant injuries or failure, it may be the responsibility of the dentist.
Injuries from poor dental implants can range from complete failure to ongoing repairs, infections, bone deformity, TMJ disorders, and years of pain. Not only can these cost tens of thousands of dollars, but they can also consume your time. Patients that experience dental implant negligence may need to miss time from work and have other impacts on their life.
Pursuing a Dental Implant Medical Malpractice Claim
Like any medical malpractice claim, those seeking damages for dental implant negligence need to meet certain requirements. In these claims, your lawyer will need to be able to provide the following criteria to build a winning case:
Standard of care was not met – your dentist did not perform the level of care expected within his field
You were a patient of the dentist
What the dentist did wrong to cause the injury
Extent of injuries
Measurable damages
Just because a dentist makes a mistake does not necessarily mean you can sue or win a case. If there are no measurable damages, meaning they fixed the problem or it did not significantly impact your life, it is unlikely that you will be eligible to seek compensation. However, if the procedure failed or you are living with pain or other problems, you may be a good candidate for a dental implant medical malpractice lawsuit.
At Moriarty Injury Lawyer, we are on your side and want you to receive the compensation you deserve. If you had dental implant surgery that has resulted in failed implants, injuries, chronic pain, or other problems due to negligent dentistry, contact our office in Atlanta, GA. We offer free legal consultations for dental implant injury cases – call today to talk to someone from our legal team.
Posted on behalf of Moriarty Injury Lawyer
865 Greenwood Ave.
Atlanta, GA, 30306
Phone: (404) 600-1794
Working Hours:
Monday-9:00 am - 5:00 pm *
Tuesday-9:00 am - 5:00 pm *
Wednesday-9:00 am - 5:00 pm *
Thursday-9:00 am - 5:00 pm *
Friday-9:00 am - 5:00 pm *