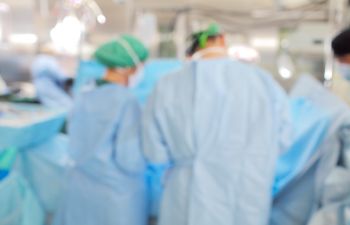 Your health and well-being are your most powerful assets. It is important to be conscientious with maintaining a good physical condition. If you are ill or injured, it is natural to seek out the services of a medical professional as soon as possible.
The relationship between doctor and patient requires an exorbitant level of trust. You are essentially putting your life and health in the hands of that individual or team. it can feel like a devastating violation of your faith if you suspect you have been the victim of medical malpractice. You may not be immediately aware that you have received less than an adequate standard of care. Complications such as pain, trauma or even death may result from medical malpractice.
Potential Fallout from Medical Malpractice
It would be easy to assume that medical malpractice can only occur at a higher level of care, such as in surgery. However, one very common and often underreported kind of medical malpractice concerns medication errors. This is usually due to pharmacy errors. Adverse drug effects happen when people combine medications incorrectly, receive the wrong prescription or take too much of a drug.
Injury or even death can result from pharmaceutical mistakes. Although pharmacies have control measures in place, inaccuracies can still occur. This may happen when staff are overworked and under pressure, potentially filling hundreds of prescriptions a day. Several factors can cause your pharmacist to fail to fill your prescription correctly.
Errors may include a failure to provide the correct dosing units or weight. Confusion may arise over drugs that are in similar packaging, or have names that sound alike. A clerical error such as an incorrect selection from a drop-down computer menu, or being unable to decipher a doctor's handwriting, could also cause you to receive the wrong medication.
Human Error Leads to an Inhuman Cost
Everyone makes mistakes, but when it comes to your medication, this can have an astronomical effect on your well-being. This is not a matter that you should passively accept. If you feel you have suffered as a result of a pharmaceutical error, contact Moriarty Injury Lawyers in Atlanta today.
Posted on behalf of Moriarty Injury Lawyer
865 Greenwood Ave.
Atlanta, GA, 30306
Phone: (404) 600-1794
Working Hours:
Monday-9:00 am - 5:00 pm *
Tuesday-9:00 am - 5:00 pm *
Wednesday-9:00 am - 5:00 pm *
Thursday-9:00 am - 5:00 pm *
Friday-9:00 am - 5:00 pm *