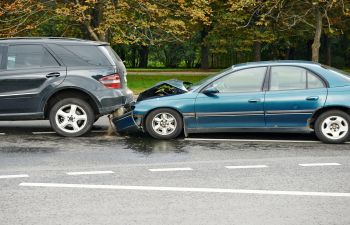 As a new kind of "car and driver for hire" system, rideshare companies such as Uber and Lyft continue to gain popularity, particularly across metro-Atlanta. However, rideshare drivers are not immune to accidents, and those injured as a result are facing an array of legal challenges. In part, this is due to the fact that rideshare companies attempt to classify their drivers as independent contractors, rather than employees. Traditionally, an employer is liable for the actions of employees during their employment or business hours, but this does not apply when drivers are labeled as independent contractors. Thus, if an individual is injured in a rideshare accident, rideshare companies may rely upon the "independent contractor defense" to avoid responsibility. What's more, insurance companies have their own set of defenses in regards to vehicle accidents. Needless to say, if you've been injured in a rideshare accident, it is important to obtain experienced legal guidance from a rideshare accident attorney.
To better understand insurance coverage for passengers that are in a rideshare, the company's auto liability policy begins covering riders as soon as they enter the vehicle. These policies typically have high limits and they also provide underinsured and uninsured coverage. Therefore, even if the rideshare driver is at fault, the insurance coverage protects the passenger. However, there are complexities when it comes to rideshare drivers being "online" or "offline." Without question, this affects insurance coverage, and insurers will often deny liability if a rideshare driver is offline. In this case, coverage would only be available through the driver's personal automobile policy. Moreover, this could also result in denials if the driver has not disclosed to their insurance company that they are using their vehicle as a rideshare.
While rideshare companies are the new preferred method of transportation, it is important to gain an awareness of what might happen if you're involved in a rideshare accident. After all, a serious injury might lead to weeks or months of medical care and lost wages.
At Moriarty Injury Lawyer in Atlanta, Attorney Daniel J. Moriarty works tirelessly to pursue justice for those injured in car wrecks, including rideshare accidents. Mr. Moriarty understands the enormous expenses associated with accident injuries, and he is well positioned to advocate on your behalf.
Call Moriarty Injury Lawyer today to discuss your case!
Posted on behalf of Moriarty Injury Lawyer
865 Greenwood Ave.
Atlanta, GA, 30306
Phone: (404) 600-1794
Working Hours:
Monday-9:00 am - 5:00 pm *
Tuesday-9:00 am - 5:00 pm *
Wednesday-9:00 am - 5:00 pm *
Thursday-9:00 am - 5:00 pm *
Friday-9:00 am - 5:00 pm *