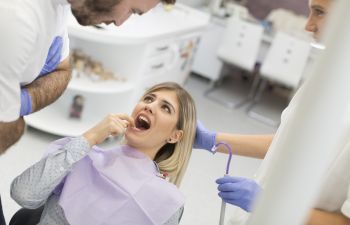 When you visit the dentist for a procedure, you expect that you will receive proper care. But what if you become injured? It is important to understand the meaning of dental malpractice under the law, and how you can protect yourself.
Dental Malpractice Defined
Dental malpractice is negligent harm to a dental patient. This negligence can take many forms, including:
Failure to diagnose or treat a dental condition
Delayed diagnosis or oral disease
Intentional misconduct on the part of the dentist
Failure to get your consent for a procedure
Improper administration of anesthesia
Nerve injuries caused by dental injections
Wrongful death as a result of a dental procedure or oral surgery
These negligent acts can have devastating consequences, including scarring or disfigurement, uncontrolled bleeding, permanent nerve damage, heart attack or stroke or even death.
How to Prevent Malpractice
There are ways you can protect yourself from falling victim to dental malpractice. First, before you make an appointment, do some investigating. A quick online search can reveal quite a bit of information. Read reviews to locate qualified, experienced dentists in your area. Check the American Dental Association's state dental board website to verify dental credentials. If you feel uncomfortable during your appointment, do not feel obligated to stay. It is always best to trust your gut. If something feels off, there is likely a problem.
Possible Compensation for Dental Malpractice
Depending on your case, dental malpractice compensation may include:
Compensation for medical bills related to the malpractice
Reimbursement for out-of-pocket expenses incurred during the case
Pain and suffering compensation
Coverage for future medical expenses related to the injury
You have the right to proper dental care, and to trust your dentist to perform your procedure with professionalism and skill. If you believe you are the victim of dental malpractice, you do not have to suffer alone. Contact the legal team at Moriarty Injury Lawyer today to schedule your consultation.
Posted on behalf of Moriarty Injury Lawyer
865 Greenwood Ave.
Atlanta, GA, 30306
Phone: (404) 600-1794
Working Hours:
Monday-9:00 am - 5:00 pm *
Tuesday-9:00 am - 5:00 pm *
Wednesday-9:00 am - 5:00 pm *
Thursday-9:00 am - 5:00 pm *
Friday-9:00 am - 5:00 pm *