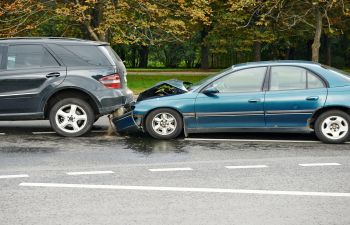 There are jokes about driving that make people laugh because they are relatable. However, have you ever wondered why drivers share these comedic connections? Perhaps there is more to seemingly strange road habits that you may think.
Turning Radio Volume Down to See Better
Most people enjoy listening to music or other audio stimulus while driving. In most cases, the impact to concentration is minimal. So long as the journey is uneventful, a reasonable volume level shouldn't cause much of a distraction.
So, why do drivers tend to turn down the volume when looking for a location? As a driver, when you are focused on something that doesn't involve muscle memory, more concentration is needed. Therefore, drivers tend to eliminate distractions such as talking or music when trying to find an unfamiliar street or address.
Parents: I Will Turn This Car Around
Kids may not realize it, but they can become a dangerous distraction for mom or dad. Passengers playing loud music, fighting or engaging in driving games are all potential causes of distracted driving. Even if the driver isn't involved, these activities can break concentration.
When a parent threatens to turn the car around, he or she could potentially prevent an accident. A distracted driver is more likely to make mistakes or miss hazards on the road. Terms such as "I will turn this car around" have been a way for grown children to fondly remember road trips with parents. However, without those stern warnings, kids may not have lived to tell the tale.
Breakfast on the Go?
In the age of memes, it is not unusual to come across images of drivers eating cereal while driving. These posts are often accompanied by a funny caption about life and all the time trials we all face. The problem is, incidents like this are not uncommon on the roads of Georgia.
From eating out of a bowl to applying makeup in the rearview mirror, there are plenty of things a driver shouldn't do behind the wheel. Yet, every year there are thousands of drivers, passengers and pedestrians injured due to distracted driving.
If you are one of the people who has suffered injuries in a road accident due to the irresponsibility of another, call Moriarty Injury Lawyer for a consultation today.
Posted on behalf of Moriarty Injury Lawyer
865 Greenwood Ave.
Atlanta, GA, 30306
Phone: (404) 600-1794
Working Hours:
Monday-9:00 am - 5:00 pm *
Tuesday-9:00 am - 5:00 pm *
Wednesday-9:00 am - 5:00 pm *
Thursday-9:00 am - 5:00 pm *
Friday-9:00 am - 5:00 pm *