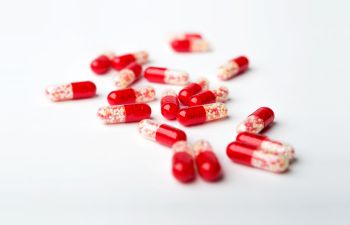 Overprescribing medications does not always refer to taking too much of a single drug. Patients with complex medical needs are also at risk of side effects from mixing drugs. When your general practitioner or a healthcare provider in another setting prescribes medications, they have a duty of care to ensure overprescribing does not occur.

The risks from overprescribing medicine are on a spectrum. In some instances, one drug will render another ineffective. However, patients may also suffer adverse side effects that would not have presented if drug administration was properly controlled
Drug Counteraction
Patients are prescribed specific drugs for a reason. If the effectivenesss of an essential medication are nullified, it can have a serious impact on health. Consider a patient who is taking a drug to help improve circulation. If another drug interferes with the effectiveness of that drug, the results could be deadly.
There are protocols to ensure that patients are not prescribed drugs that could cause more harm than good. These safeguards are intended to prevent drug counteraction. The onus should never be placed on the patient to highlight the issue. The impact of drug counteraction may not become apparent until the damage is done.

Adverse Effects & Overdosing
Mixing medications with ingredients that interact in an adverse way can cause several problems. Patients may experience issues including dizziness, blackouts, nausea, organ damage and even death. If two or more drugs contain the same or similar active ingredient, it creates a recipe for disaster.
Overdosing can occur from mixing drugs or when a patient is given more than the maximum dose. The healthcare professionals who administer these drugs are likely liable for any damage caused. If you have suffered illness, injury or financial hardship as the result of taking overprescribed medications, contact a Moriarty Injury Lawyer today for a confidential consultation.
Posted on behalf of Moriarty Injury Lawyer
865 Greenwood Ave.
Atlanta, GA, 30306
Phone: (404) 600-1794
Working Hours:
Monday-9:00 am - 5:00 pm *
Tuesday-9:00 am - 5:00 pm *
Wednesday-9:00 am - 5:00 pm *
Thursday-9:00 am - 5:00 pm *
Friday-9:00 am - 5:00 pm *