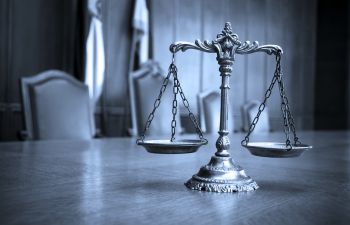 Imagine that you are walking into an office building when you slip and fall on a wet or icy surface on the sidewalk, resulting in a serious back injury. In turn, suppose you are working next to a construction site, and you become ill after being exposed to toxic fumes or chemicals. Moreover, what if you were attacked in a parking lot, and you believe that inadequate security led to your assault? These are just a few instances in which the legal concept of premises liability comes into play.
When an individual is injured on another's property, and the injured person believes that the owner failed to use reasonable care in relation to their property, he or she might seek legal action through a premises liability claim. However,  simply because one was injured on someone else's property does not mean that the property owner was, in fact, negligent. In short, it must be proven that negligence was a factor in the case. Thus, it must be established that the property owner knew or should have known about the unsafe conditions of his or her property, and still failed to take the necessary steps to keep others safe.
Even so, states vary in their rules regarding the duties of land or property owners, and this depends on the type of visitor. These rules are arguably complex, which is why it's important to contact an experienced lawyer if you have been injured on another's property and you suspect that negligence is to blame.
Reasonable Care
Current Georgia statutes regarding premises liability law requires that homeowners and commercial entities provide "reasonable care" to ensure that their property is safe for those invited onto their property. To be clear, an invitee has permission by the property owner to enter or be on the property. Typically, invitees are friends, relatives and neighbors (NOLO). In other cases, invitees may be patients visiting a hospital, students visiting schools or colleges, patrons at a gas station or store, passengers of a bus service or airport and ticket holders attending a concert or event.
Experienced Atlanta Premises Liability Lawyer
Attorney Daniel J. Moriarty understands that the expenses and harm caused by another's negligence can have a tremendous and lasting impact on one's life. That's why he has dedicated his practice to helping injured victims find justice and the compensation that they need and deserve in the aftermath of such atrocities.
To speak to an experienced premises liability lawyer in Atlanta, call Moriarty Injury Lawyer today.
Posted on behalf of Moriarty Injury Lawyer
865 Greenwood Ave.
Atlanta, GA, 30306
Phone: (404) 600-1794
Working Hours:
Monday-9:00 am - 5:00 pm *
Tuesday-9:00 am - 5:00 pm *
Wednesday-9:00 am - 5:00 pm *
Thursday-9:00 am - 5:00 pm *
Friday-9:00 am - 5:00 pm *