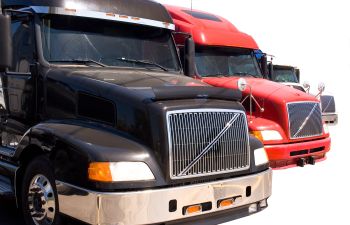 Anyone who has attempted to purchase food or other necessities recently has encountered rows of empty shelves. The current COVID-19 pandemic prompted consumer fears that led to stocking up on basic items and even hoarding important commodities. While this has been unnecessary, it has happened nonetheless, and shortages still exist in most stores across Georgia.
This unexpected and extreme response by consumers prompted the federal government and many states, including Georgia, to relax important regulations that govern the commercial trucking industry. Attorney Daniel J. Moriarty of Atlanta warns motorists that this will greatly increase the risk of trucking accidents across the Peach State.
Modified Trucking Regulations in Georgia
In response to President Trump's declaration of a national emergency, the US Department of Transportation issued a National Emergency Declaration for Commercial Vehicles Delivering Relief in Response to the Coronavirus Outbreak. This declaration allows commercial truck drivers engaged in delivering essential goods and commodities to drive for longer periods of time with fewer hours in between loads.
Many states, including Georgia, have also relaxed state weight limits for commercial trucking, allowing large trucks to carry much heavier loads. On March 14, 2020, Georgia Governor Brian Kemp issued an emergency declaration containing provisions to suspend restrictions on height, weight, length and hours of operation for commercial vehicles involved in relief efforts.
Trucking Accident Attorney in Atlanta
While normal travel is curtailed due to the shelter at home recommendations in place to combat the coronavirus, some people must be on the roadways. Daniel J. Moriarty warns that trucks hauling much heavier loads, and driven by overworked drivers, pose a substantial risk of serious accidents. Motorists should be aware of the dangers and allow plenty of space around commercial trucks in operation.
Overloaded trucks can take up to a half mile or more to come to a complete stop, allowing almost no time to react to sudden changes in traffic. Now is not the time to cut in front of a speeding truck on the highway. Also, drivers engaged in longer and more frequent trips will be tired and reaction times will be slower than normal.
If you are involved in a commercial truck accident during the COVID-19 pandemic, contact the Atlanta offices of Attorney Daniel J. Moriarty for advice and legal representation. Georgia courts are still open and handling essential legal matters that deal with health, safety and liberty. Call or send a message today for legal assistance after a trucking accident.
Posted on behalf of Moriarty Injury Lawyer
865 Greenwood Ave.
Atlanta, GA, 30306
Phone: (404) 600-1794
Working Hours:
Monday-9:00 am - 5:00 pm *
Tuesday-9:00 am - 5:00 pm *
Wednesday-9:00 am - 5:00 pm *
Thursday-9:00 am - 5:00 pm *
Friday-9:00 am - 5:00 pm *