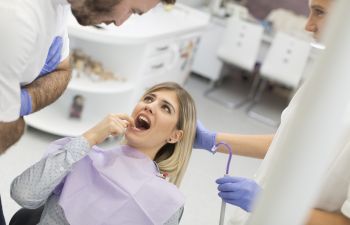 Good oral health is necessary for overall health, and we trust our dental providers to perform procedures to help protect our health. Malpractice occurs when the basic standard of care is not met, which can result in injury.
Causes for Dental Malpractice
There are several factors that can lead to dental malpractice. In order to decide if you have been a victim, consider the following:
Was the appropriate standard of care followed? Did you receive the same level of care that you would have received from another dentist with similar experience?
What kind of injury did you sustain? Injuries could include an improper repair, a missed diagnosis of an infection or a tumor or service performed on the wrong tooth.
Were instruments improperly used? If a dental instrument is left in the oral cavity, patients can swallow or choke.
Did you react to improper anesthesia? If your dosage was incorrect, this could result in catastrophic consequences.
Did you suffer nerve damage? This is a common result from improper treatment that can have lasting effects to the tongue, jaw or gums.
Did your dentist perform a procedure without your consent? You should receive treatment only for conditions for which you provided consent before the procedure.
How to Protect Yourself
The easiest way to avoid dental malpractice is to seek care from an experienced professional. Ask your friends and loved ones for referrals, go online and read reviews and don't be afraid to leave the dental chair if you feel uncomfortable. Look for dentists who are experienced in the procedures you need. The American Dental Association offers a lookup feature on their website, complete with profiles of licensed dentists in your area.
If you feel you have been a victim of dental malpractice, contact the Atlanta offices of Attorney Daniel J. Moriarty today. Fill out a contact form or call (404) 600-1794 to schedule a consultation and evaluation of your malpractice case.
Posted on behalf of Moriarty Injury Lawyer
865 Greenwood Ave.
Atlanta, GA, 30306
Phone: (404) 600-1794
Working Hours:
Monday-9:00 am - 5:00 pm *
Tuesday-9:00 am - 5:00 pm *
Wednesday-9:00 am - 5:00 pm *
Thursday-9:00 am - 5:00 pm *
Friday-9:00 am - 5:00 pm *