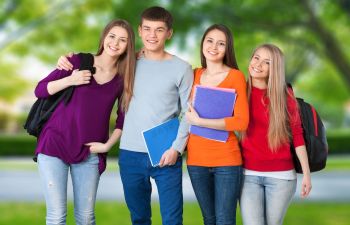 Recently the Secretary General of the US Department of Education stated to a COVID-19 committee that he could neither confirm nor deny that schools could be held legally viable if students contract the novel coronavirus when they return to school. The pandemic has left many organizations scrambling to implement health and safety measures, but will it be enough for our students?
Uncertainty in Policy
Many school districts around the country have released their plans to safely return students to the classroom this fall. In the Atlanta area, these plans include adjusting schedules, offering hybrid online and classroom instruction and limiting class sizes. So far, it has been difficult to develop a plan that will work for all parents of school-age children. Considering that many children reside in homes where both parents work, the issues of childcare are also prevalent in the minds of parents. School officials have the unenviable task of developing a plan that will serve the students of their districts while protecting their safety.
The Obstacles in Returning to School
The Centers for Disease Control and Prevention (CDC) has offered a list of considerations that schools should keep in mind while developing their fall schedules. These include staying home when appropriate, such as when a student has been exposed to someone who has tested positive. Proper handwashing and hygiene should be taught and enforced at school, meaning that soap, water and hand sanitizer must be readily available to every student. Teachers should instruct students on how to cover coughs and sneezes with tissues. Face masks should be worn, and proper social distancing measures should be implemented.
The CDC also recommends that children bring their own lunches whenever possible. In schools where overcrowding is an issue, and where many children depend on lunches provided through the free lunch program, these measures are almost impossible to achieve on a consistent basis.
The thought of returning our children to school during a pandemic may make you question your options. If you are concerned that your school is not implementing the appropriate safety measures to keep your child as safe as possible, contact Moriarty Injury Lawyer today to discuss your concerns. Contact us online or call us at (404) 600-1794 to schedule a consultation.
Posted on behalf of Moriarty Injury Lawyer
865 Greenwood Ave.
Atlanta, GA, 30306
Phone: (404) 600-1794
Working Hours:
Monday-9:00 am - 5:00 pm *
Tuesday-9:00 am - 5:00 pm *
Wednesday-9:00 am - 5:00 pm *
Thursday-9:00 am - 5:00 pm *
Friday-9:00 am - 5:00 pm *