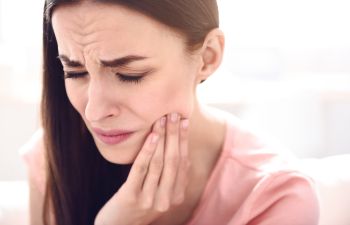 We usually trust our dentist to care for our teeth and treat any problems. However, like any other doctor, dentists can make mistakes. Malpractice still occurs even though dental procedures are generally safe.
What Is Dental Malpractice?
Dental malpractice is one type of medical malpractice. To file a lawsuit against your dentist, you must demonstrate they did not adhere to the dental profession's standard of care and that their failure caused you harm.
Common causes of dental malpractice claims include:
Failure to diagnose or treat a dental issue
Failure to keep medical records up to date
Failure to recognize an oral disease or malformation
Negligent dental work
Any intentional wrongdoing
Harming a patient
Installation of poor quality or defective dental products
Improper sterilization of dental or surgical tools
Failure to recognize oral pathology
Failure to detect gum disease or periodontal disease
Potential Injuries from Dental Malpractice
Dental professionals must recognize health risks and take precautions to keep patients safe. Dental malpractice can result in poor-quality dental care, which can have grave consequences, including death.
Common injuries caused by dental malpractice include:
Illness or injury caused by an incorrect diagnosis
Fractured or chipped teeth
Tissue or nerve damage
Damage to the tongue, gums, jaws or teeth
Illness or harm brought on by a failure to recognize an oral disease
Infection caused by poorly sterilized equipment
Anesthetic issues
In rarer cases, patients may suffer from Temporomandibular Joint disorder, leading to jaw pain and trouble eating and speaking. They might also lose their sense of taste or feel numb.
Tragically, some neglected dental care causes wrongful death. There are numerous possible reasons why someone could die. For example, an infection might occur due to poor dental care or contaminated instruments. Dentists may overlook patients who exhibit symptoms of infection, such as facial swelling, sepsis, dysphagia or trismus.
Anesthesia mishandling during dental surgery is extremely risky. The patient could wake up from the anesthesia unable to move, or they might not wake up at all. In addition, patients occasionally respond poorly to a local anesthetic overdose. To provide the proper type and dosage of anesthesia based on the patient's needs, dental professionals must be aware of the health hazards associated with each particular patient.
Are You a Victim of Dental Malpractice?
Dental malpractice occurs all the time, but many victims are unaware they have legal recourse or are unsure where to begin, so they frequently fail to report the incident.
However, if you or a loved one were injured from a dental procedure, it is advisable to consult with a knowledgeable dental malpractice attorney as soon as possible. Call Moriarty Injury Lawyer today for a free consultation, or visit our office in Atlanta.
Posted on behalf of Moriarty Injury Lawyer
865 Greenwood Ave.
Atlanta, GA, 30306
Phone: (404) 600-1794
Working Hours:
Monday-9:00 am - 5:00 pm *
Tuesday-9:00 am - 5:00 pm *
Wednesday-9:00 am - 5:00 pm *
Thursday-9:00 am - 5:00 pm *
Friday-9:00 am - 5:00 pm *