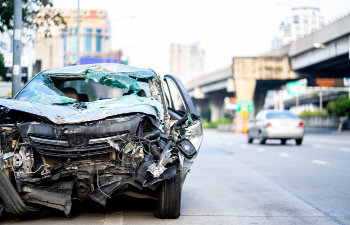 Self-driving cars use revolutionary technology to make life easier for drivers. However, there are numerous concerns about the innovation. Autonomous vehicles can experience technical malfunctions. With heavy reliance on complex algorithms, AI systems and sensors, glitches are sure to occur. The question is, do these faults represent a risk to drivers, passengers and pedestrians?
If a critical component in a self-driving experiences a failure, it could result in catastrophe. Before the widespread deployment of these vehicles, it is critical that manufacturers address potential dangers. There are documented cases of accidents involving self-driving cars. However, it is important to distinguish between product faults and human error.
Cybersecurity Risks
Cybercriminals are likely invested in the development of self-driving cars. These vehicles are connected to the internet. Various functions are accessible remotely, leaving autonomous vehicles potentially vulnerable to hacking.
Theft of personal information and manipulation of traffic flow are two major concerns. Robust safeguards are needed to ensure the systems on autonomous vehicles are protected. Examples of this potential thread include manipulating navigation systems, activating or deactivating functions and redirecting the vehicle. While many of these concerns are theoretical, any device connected to the internet is vulnerable to attack from cybercriminals.
Ethical Dilemmas
The ethical dilemma surrounding self-driving cars focuses on decision-making capabilities. In a potentially life-threatening situation, how are these vehicles programmed to respond? For instance, how does the onboard system prioritize the safety of passengers and pedestrians?
In reality, all human life has the same value. However, it is difficult to teach a machine this concept. State and federal agencies need to adapt in order to address these issues. The moral question is not one that should be left in the hands of manufacturers.
Self-Driving Cars are the Future
There is no doubt that self-driving cars are the future of transport. With that said, there are many justified concerns around operation, safety and ethics. Society as a whole will need to address these issues before autonomous driving becomes the default.
If you have been injured in an accident involving a self-driving car, contact Moriarty Injury Lawyer. We are committed to fighting for fair compensation for our clients.
Posted on behalf of Moriarty Injury Lawyer
865 Greenwood Ave.
Atlanta, GA, 30306
Phone: (404) 600-1794
Working Hours:
Monday-9:00 am - 5:00 pm *
Tuesday-9:00 am - 5:00 pm *
Wednesday-9:00 am - 5:00 pm *
Thursday-9:00 am - 5:00 pm *
Friday-9:00 am - 5:00 pm *