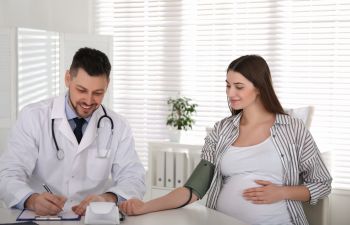 Expecting a child is an exciting and beautiful experience. You do anything you can to protect your child until birth, but sometimes medical professionals can make serious or fatal errors. If you are a victim, you can receive compensation for your loss by filing a lawsuit with a personal injury attorney. Here are the top three prenatal medical malpractice errors and what you can do legally to protect yourself.
Failure to Diagnose
One of the most common prenatal medical malpractice errors is failing to diagnose medical conditions during pregnancy. Typical medical conditions that can remain undiagnosed include sexually transmitted diseases, high blood pressure, preeclampsia, high blood pressure and gestational diabetes. If left untreated, these conditions can become fatal for you or your baby. Undiagnosed congenital disabilities can cause lifelong health issues with expensive medical bills, along with pain and suffering.
Wrong Medication
Another common prenatal medical malpractice error is improper medication. This can be the result of being given the wrong medication or the wrong dosage. If you or your baby is the victim of this error, you may be able to file a personal injury lawsuit and receive compensation.
Birth Injury
The childbirth process can be quick and easy for some expectant mothers and incredibly difficult for others. If the expectant mother is not monitored correctly, there is a substantial risk that a prenatal medical malpractice error can occur. The baby's heartbeat could drop too low or the child may not receive sufficient oxygen. Other birth injuries that can occur include misused forceps and umbilical cord complications. The child could suffer an injury requiring lifelong care.
Georgia Prenatal Medical Malpractice Legal Representation
Your health and your baby's health are some of the most precious gifts you will ever receive in this lifetime. Medical malpractice can significantly impact every area of your life for years to come. If you or your child are the victim of a prenatal malpractice error, you may want to consult with an experienced personal injury attorney. The legal team at Moriarty Injury Lawyer works fiercely to help clients in Georgia receive compensation for birth injuries and to protect against any future losses. Schedule a consultation today.
Posted on behalf of Moriarty Injury Lawyer
865 Greenwood Ave.
Atlanta, GA, 30306
Phone: (404) 600-1794
Working Hours:
Monday-9:00 am - 5:00 pm *
Tuesday-9:00 am - 5:00 pm *
Wednesday-9:00 am - 5:00 pm *
Thursday-9:00 am - 5:00 pm *
Friday-9:00 am - 5:00 pm *