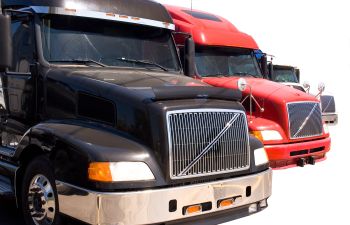 If you drive a truck in Atlanta, constant vigilance is necessary to avoid accidents. The fact that you are required to travel long distances with hours behind the wheel increases the chance of encountering hazards. There are some risks that are fairly common. However, truckers can also become blindsided by unexpected challenges.
Trucking is a dangerous job. Drivers must stay alert at all times to help prevent accidents. Hazards can come out of nowhere, causing you to brake suddenly. With longer braking times to consider while in control of a heavy vehicle, truckers have a greater responsibility to respond to hazards.
New Routes
New routes are challenging for truck drivers. The condition of roads you encounter will change along your journey, making maneuvering a potential nightmare. GPS can help you anticipate any difficulties on each route. It is also helpful to use reliable travel advisory sites that report issues such as potholes, tight access points and current accidents.
Wildlife
You can never account for the behavior of wildlife. From raccoons to deer, you always have to keep an eye out for animals attempting to negotiate Atlanta's roads. Route planning and checking the statistics on potential wildlife hazards are helpful in preparing truck drivers for any issues. Reducing speed in trouble spots is also recommended.
Bike Riders
Cyclists and those who prefer more powerful two-wheeled vehicles are difficult to see when you are in command of a large vehicle. When these riders are in your blind spot, they are completely invisible. Exercising greater care when reversing, turning or changing lanes will give cyclists and motorcyclists time to react.
Trucker Fatigue
Unfortunately, truckers are expected to drive for long hours and distances. If you are feeling tired, focus and concentration are impacted. You may not react to hazards as quickly as you should. There is also a risk of falling asleep at the wheel. Employers have a responsibility to consider the safety of truck drivers when allocating routes.
If you have suffered injuries in a truck accident as a driver through no fault of your own, call Moriarty Injury Lawyer today for a consultation.
Posted on behalf of Moriarty Injury Lawyer
865 Greenwood Ave.
Atlanta, GA, 30306
Phone: (404) 600-1794
Working Hours:
Monday-9:00 am - 5:00 pm *
Tuesday-9:00 am - 5:00 pm *
Wednesday-9:00 am - 5:00 pm *
Thursday-9:00 am - 5:00 pm *
Friday-9:00 am - 5:00 pm *