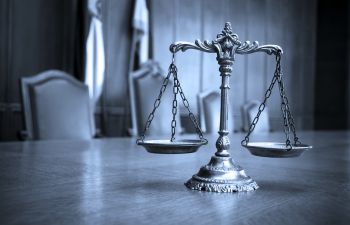 While holiday shoppers and visitors crowd the streets of Atlanta this month, property and business owners must take into consideration the safety of those that are welcomed or invited onto their property. A full inspection of a premise should be performed, and any dangers should be corrected or blocked off in an attempt to prevent an accident or injury. Why? If a property owner fails to do this, and a patron or guest is injured as a result, he or she could be held accountable for their injuries.
To be clear, premises liability law in Georgia applies given the following factors:
The defendant must be an owner or occupier of the land or premises
The plaintiff must be an expressed or implied invitee there for a lawful purpose
The accident must have occurred due to the defendant's failure to exercise reasonable care for the premises
Given the last factor above, an injured plaintiff may list negligence as the basis for their claim. Yet, a successful negligence claim requires the attention and legal counsel from an experienced and qualified premises liability attorney.
Generally, there are four elements needed to prove negligence in a premises liability case, and proving such is never a guarantee. First, it is the duty of property owners to keep their premises safe. However, there are varying circumstances to consider, as property owners and landlords have different levels of responsibility, for instance. Even so, if the owner have failed to fulfill that duty, and a hazardous condition (slippery stairway, insufficient security, inadequate lighting, defective wiring) was not repaired or visitors were not informed of it, there might be a valid claim for breach of duty.
On the other hand, it must be proven that the injured person exercised some level of care so as not to become hurt. In other words, if a patron slips and falls because he or she is drunk or not paying attention to an obvious hazard on a property, others might claim that his or her lack of care caused them to fall.
Contact Moriarty Injury Lawyer Today To Discuss Your Premises Liability Claim
With an in-depth knowledge of Georgia's premises liability law, Attorney Daniel J. Moriarty is pleased to investigate the details of your claim and pursue a premises liability lawsuit if applicable.
If you have been harmed on a property with unsafe conditions, contact Moriarty Injury Lawyer in Atlanta today.
Posted on behalf of Moriarty Injury Lawyer
865 Greenwood Ave.
Atlanta, GA, 30306
Phone: (404) 600-1794
Working Hours:
Monday-9:00 am - 5:00 pm *
Tuesday-9:00 am - 5:00 pm *
Wednesday-9:00 am - 5:00 pm *
Thursday-9:00 am - 5:00 pm *
Friday-9:00 am - 5:00 pm *