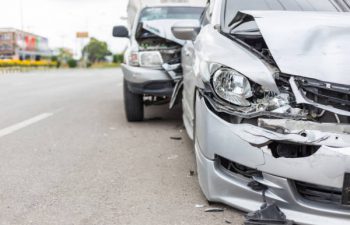 Uber is an increasingly popular way to get around town whether you are running errands, getting to medical appointments, or meeting with family and friends. However, just like any others on the road, Uber vehicles are at risk of being involved in an accident.
Passenger, Driver or Third Party
The rights and liabilities of those involved in the accident largely depend on their role and who was at fault. An Uber driver may have caused the accident, in which case the company's insurance carriers may be liable.
If the driver can prove that a third party was at fault due to negligent driving, that person's insurance company will become liable. As a passenger in a rideshare vehicle, such as Uber, the insurance company liable for your injuries depends on who is determined to be at fault.
Status of Uber Vehicle
The insurance coverage for an Uber driver depends on whether they are actively working or on duty and waiting to accept a ride. If carrying a passenger or en route to pick one up, the insurance coverage is substantially higher. If a driver works for Uber but is not on duty at the time of the accident, they will be covered only by their personal car insurance policy.
Steps to Take After the Accident
The first steps you should take when involved in an Uber-related car accident are the same as with any other.
If you are able, you should check on the status of others involved and then call for emergency services.
You want to make sure the scene and all events are documented as accurately and completely as possible while still at the scene. Relay all details to the reporting police officers and EMTs. If possible, take photos of the accident.
Seek medical attention at the scene of the accident and also follow up with a doctor soon after. Even if you don't feel any right away, there could be underlying injuries that show up soon after.
Speaking to an experienced personal injury attorney before notifying Uber of the accident may help protect your rights. An attorney can assess the situation and let you know what compensation may be possible. If you've been involved in an Uber-related accident, call us at (404) 600-1794 or reach out online to schedule a consultation.
Posted on behalf of Moriarty Injury Lawyer
865 Greenwood Ave.
Atlanta, GA, 30306
Phone: (404) 600-1794
Working Hours:
Monday-9:00 am - 5:00 pm *
Tuesday-9:00 am - 5:00 pm *
Wednesday-9:00 am - 5:00 pm *
Thursday-9:00 am - 5:00 pm *
Friday-9:00 am - 5:00 pm *