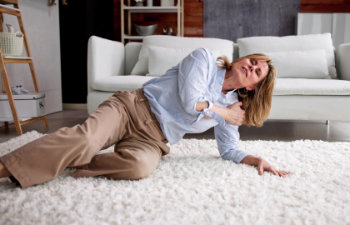 Premises liability refers to the legal responsibility of property owners or occupiers to maintain safe conditions on their property. When someone is injured due to hazardous conditions or negligence on another person's property, they may have grounds for a premises liability injury claim. Here is what you need to know about premises liability injury claims and when you should contact a personal injury lawyer.
Types of Premises Liability Claims
There are many possible injuries that dangerous property situations can cause. The following are some of the most common premises liability injury claims:
Slip and Fall Accidents: These occur when someone slips, trips, or falls due to unsafe conditions such as wet floors, icy sidewalks, uneven surfaces, or inadequate lighting.
Trip and Fall Accidents: These are similar to slip and fall accidents but typically involve tripping over an obstacle like a loose rug, uneven sidewalk, or cluttered walkway.
Inadequate Maintenance: Property owners have a duty to maintain their premises. Claims may arise from inadequate maintenance leading to accidents, such as broken handrails, faulty stairs, or unrepaired leaks.
Negligent Security: Property owners may be held liable for crimes committed on their premises if they fail to provide adequate security measures, such as proper lighting or surveillance.
Dog Bites: When a property owner's dog attacks and injures someone on their property, it can lead to a premises liability claim.
Dangerous Conditions: Any dangerous condition on a property that causes injury, such as exposed wiring, toxic substances, or poorly constructed structures, can result in a premises liability claim.
Property owners or occupiers owe a duty of care to those who enter their premises, which includes maintaining the property in a reasonably safe condition. The level of care owed can vary depending on the status of the visitor. For example, a property owner owes a higher duty of care to invited guests (invitees) than to trespassers.
Establishing Negligence
To succeed in a premises liability claim, the injured party must prove that the property owner or occupier was negligent. This involves demonstrating that the property owner knew or should have known about the hazardous condition and failed to take reasonable steps to address it.
What to Do If You Experience a Premises Liability Injury
After an injury occurs on someone else's property, you should document the incident as thoroughly as possible. Take photos of the hazardous condition, your injuries, and the overall scene. Collect contact information from witnesses who can testify about the incident and contact a personal injury lawyer. Seek immediate medical attention and keep records of your medical treatment and expenses.
Premises liability cases can be complex, and insurance companies may attempt to minimize payouts. Consulting with an experienced premises liability attorney is crucial to protect your rights and navigate the legal process effectively. At Moriarty Injury Lawyer, our legal team can help gather evidence, assess liability, negotiate with insurance companies, and, if necessary, file a lawsuit on your behalf. If your premises liability claim is successful, you may be entitled to compensation for various damages, including medical expenses, lost wages, pain and suffering.
If you or a loved one has suffered an injury on someone else's premises, contact us at Moriarty Injury Lawyer in Atlanta, GA. We offer free legal consultations, and our qualified premises liability attorney, Daniel J. Moriarty, can help you navigate the legal process and seek fair compensation for your injuries and losses.
Posted on behalf of Moriarty Injury Lawyer
865 Greenwood Ave.
Atlanta, GA, 30306
Phone: (404) 600-1794
Working Hours:
Monday-9:00 am - 5:00 pm *
Tuesday-9:00 am - 5:00 pm *
Wednesday-9:00 am - 5:00 pm *
Thursday-9:00 am - 5:00 pm *
Friday-9:00 am - 5:00 pm *