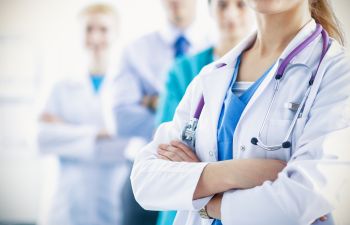 In life, we expect that some things are going to be hot. When you put a pot of water on to boil, you are not likely to test it with your finger. Most adults understand that there are certain objects or liquids that will cause burns. However, sometimes the danger is not so obvious
Potential Burn Injury Warnings
There are plenty of examples of equipment and products that carry burn injury warnings. These products do not typically pose a risk at the point of purchase. The risk only occurs when the product is used – even when the product is doing what it was designed to do. While you would expect a water heater to heat water, it is still important that the product carries a manufacturer's burn warning.
The intention is not to imply that the general public are incapable of distinguishing between a safe and potentially dangerous product. These products are deemed necessarily dangerous by the very fact that they are capable of causing harm. A chainsaw is a good example of this provision. The equipment is designed to quickly cut through timber but can just as quickly take off a limb if used incorrectly.
Such products are therefore required to carry warning labels and instructions for use to help reduce associated risks. Products that can cause burns, even when being used correctly, still need to carry warnings. These warnings tell individuals who are using the tool or product to observe all relevant safety precautions.
At Moriarty Injury Lawyer, we take every claim seriously. If you believe that your burn accident was due to negligence, reach out to our offices for consultation. A case consultation will give you an idea of how to proceed from a legal perspective. We are committed to guiding and representing you on the most suitable path towards a beneficial resolution.
Posted on behalf of Moriarty Injury Lawyer
865 Greenwood Ave.
Atlanta, GA, 30306
Phone: (404) 600-1794
Working Hours:
Monday-9:00 am - 5:00 pm *
Tuesday-9:00 am - 5:00 pm *
Wednesday-9:00 am - 5:00 pm *
Thursday-9:00 am - 5:00 pm *
Friday-9:00 am - 5:00 pm *