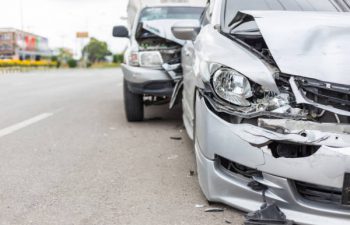 Distracted driving is commonly associated with taking phone calls or texting. Anybody can fall into the trap of taking eyes off the road to look at a cell phone. However, there are certain times of the year when taking these risks may increase.
A driver who is distracted, even for a few seconds, may end up causing an accident. The holiday season can create several situations that could lead to distractions while driving. If you are the victim in an accident where the other driver wasn't concentrating on the road, seeking compensation is a legal option.
Increased Traffic During Holidays
The first factor that may contribute to more drivers becoming distracted is increased traffic over the holidays. Individuals or groups buying gifts or visiting family and friends means there are more cars on our roads. A driver may decide to use a cell phone to check stock availability online, confirm estimated time of arrival or call a store for product information.
Any of these actions can lead to a driver becoming distracted long enough to get into a crash. Innocent parties in such collisions are often left to deal with property damage and injuries. In a worst-case scenario, fatalities may occur. At the very least, victims may be left without adequate income or medical expense money if an insurance company dictates the appropriate rate of compensation.
Fair Compensation in a Distracted Driving Accident
Given that you may have to repair or replace your vehicle, there is a cost for property damage. Most victims in an accident don't get off so lightly, as there are usually medical bills to consider. If you suffer injuries that lead to a long recovery period or lifelong disability, an insurance payout may not cover a fraction of your costs.
You do not have to accept that an offer from an insurance company is the end of the road. By consultation with an experienced accident lawyer in Atlanta, Georgia, you can pursue fair compensation for your injuries or losses.
At Moriarty Injury Lawyer, we are committed to fighting for what is in the best interests of our clients. That includes securing compensation that reflects your pain and suffering. Call today to learn more.
Posted on behalf of Moriarty Injury Lawyer
865 Greenwood Ave.
Atlanta, GA, 30306
Phone: (404) 600-1794
Working Hours:
Monday-9:00 am - 5:00 pm *
Tuesday-9:00 am - 5:00 pm *
Wednesday-9:00 am - 5:00 pm *
Thursday-9:00 am - 5:00 pm *
Friday-9:00 am - 5:00 pm *