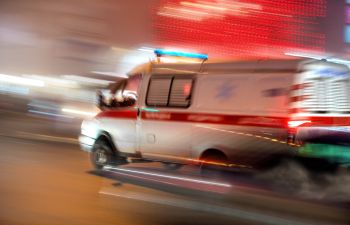 Today we are all about convenience. We want everything to be done fast and that includes getting from point A to point B. Walking and enjoying the sites is a thing of the past in most metro areas. The electric scooter has taken over and Atlanta is no exception. Electric scooters are located throughout a city and can be unlocked by using a downloaded smartphone application. The convenience and cost of electric scooters make it a viable source of transportation. As of July 2019, there are 8 permitted shareable dockless mobility operators with a total of 12,700 scooters in Atlanta, according to the City of Atlanta government's page. With that many electric scooters, in a compacted space, injuries are inevitable.
Some of the more common electric scooter injuries are:
Head injuries

Concussions

Lacerations

Broken bones

Nasal fractures

Road rash
Electric scooters are posing a threat to both riders and pedestrians. Riders are not wearing helmets when operating an electric scooter. They ride on the sidewalks and operate the scooter while intoxicated posing a danger to themselves and others. Pedestrians are tripping over the electric scooters, injuring themselves while trying to move a scooter, not in use, and even being struck by another on the scooter. The operators of these electric scooters have the responsibility to maintain and present the scooters in good condition for the scooter to operate safely. This includes maintaining the tires, breaks, and steering of the electric scooter.
Experienced Electric Scooter Injury Lawyer in Atlanta
Daniel Moriarty, a personal injury lawyer in Atlanta, investigates risks and potential injuries regarding electric scooter claims. His team at Moriarty Injury Lawyer navigates the legalities surrounding the accident with or involving an electric scooter. If applicable, they will work to ensure the responsible party is held accountable and determine if negligence is a factor.
If you feel you were involved in an accident or suffered an injury resulting from an electric scooter, call the Moriarty Injury Lawyer team in Atlanta for a consultation to discuss your claim.
Posted on behalf of Moriarty Injury Lawyer
865 Greenwood Ave.
Atlanta, GA, 30306
Phone: (404) 600-1794
Working Hours:
Monday-9:00 am - 5:00 pm *
Tuesday-9:00 am - 5:00 pm *
Wednesday-9:00 am - 5:00 pm *
Thursday-9:00 am - 5:00 pm *
Friday-9:00 am - 5:00 pm *