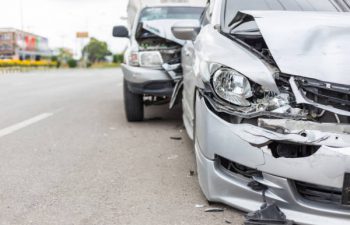 A conscientious driver would never answer a call or return a text message. However, there are individuals on our roads who do take those risks. Those precious seconds with eyes taken off the road can lead to tragedy.
Distracted driving continues to play a major role in traffic accidents around the country, despite campaigns to educate motorists. There are technologies that allow for hands-free interaction with electronic devices. Unfortunately, there are still risks associated with lack of focus on the road leading to collisions and serious injuries.
Visual Driving Distractions
There was a time when phone calls dominated distant communication. Since the advent of SMS and social media apps, the ability to send and receive text-based messages has become more popular for many. Typing while driving is not advisable, as the distraction can result in accidents.
Besides the risk of innocent individuals suffering injuries or fatalities, the at-fault driver may face legal consequences. While many hands-free devices are legal to use, other methods of communication while driving can result in a driver facing criminal charges or a civil lawsuit.
Hands-Free Technologies
Certain hands-free technologies allow drivers to communicate or access information safely. For instance, the use of GPS is permitted under the law. Similarly, drivers can send voice-to-text messages or take calls via an earpiece. Irrespective of these allowances under the law, driving negligently may still result in legal trouble for an at-fault driver.
It is important for all drivers to understand what is deemed legally permissible use of hands-free technologies. Additionally, it is always safer to put off any communications that are not urgent in nature. Every distraction diminishes a driver's ability to concentrate on the road ahead and identify potential hazards.
Distracted Driving Accident
Proving liability in a distracted driving accident may be complicated. Timestamps on certain devices can confirm the actions of the driver at a particular time and place. Most modern vehicles also have inbuilt recording devices that can help investigators reconstruct the events of an accident.
If you need an Atlanta distracted driving accident attorney, reach out to Moriarty Injury Lawyer for a consultation today.
Posted on behalf of Moriarty Injury Lawyer
865 Greenwood Ave.
Atlanta, GA, 30306
Phone: (404) 600-1794
Working Hours:
Monday-9:00 am - 5:00 pm *
Tuesday-9:00 am - 5:00 pm *
Wednesday-9:00 am - 5:00 pm *
Thursday-9:00 am - 5:00 pm *
Friday-9:00 am - 5:00 pm *